My husband I just booked a trip to Belize for this summer and of course I've now become fixated on the need for summery clothes and swimsuits. I was perusing the selection available now, which really isn't bad! Winter is a popular travel season to warm climates, so retailers need to have some items available. Here are a few bathing suits I am considering for the trip:
A new swimsuit: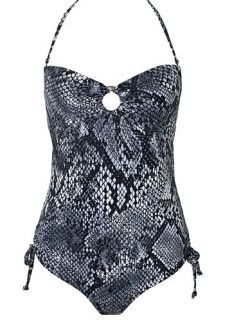 On the left is the
Miraclesuit "Rock the Croc"
Swimsuit, $144 at Nordstrom. I think the pattern is very cute and could also be forgiving in the belly area. The suit on the right is
Alloy Ring Front One Piece
which is a lot more affordable at $49.99. My only concern would be the possibly funny ring tan line.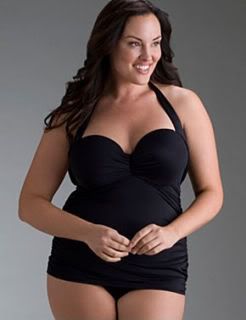 The suit on the left is the
Lane Bryant Balconette Swim Top
, which is $59.50. I think this would be the most flattering of all the suits because it's actually got a real bra top in it and that is my number one complaint in swimsuits - not getting the support I want. The suit on the left is also Lane Bryant,
Retro One Piece Swimsuit
, $99.50. This is a really sexy suit, very retro and I think would popular with the hubby.
Which one should I buy????