When I got past a certain size, I gave up even trying on clothes in "straight size" stores anymore because I knew it wouldn't fit. But thanks to a combo of some weight less, as well as more realistic sizes being available, I've discovered I am now able to get back into clothes from some straight size retailers, even though I am most certainly still a plus sized person.
In a plus size store, I can wear anything from a 14-18, due to drastically different measurements being used by each company. In
Ann Taylor Loft
and
The GAP
, I am able to fit into many of their 16s and 18s and their extra larges. So, depending on your shape and size, these stores may very well be options again for some of you. Ann Taylor Loft goes up to a size 16 in stores and an 18 online. The GAP carries up to a 16 (sometimes 18) in stores, and up to size 20 online.
Here are my most recent purchases from those stores:
(L-R)
Wool Tweed Flare Leg Pant, $79 at Ann Taylor Loft
Stretch Knit Cocoon Shrug Hoodie, on sale for $29 at Ann Taylor Loft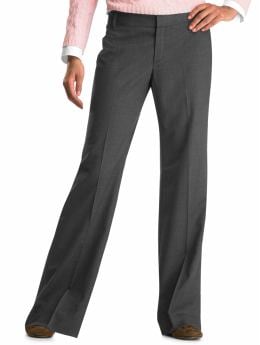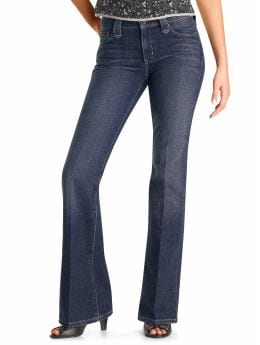 (L-R)
Boot Cut Original Pants, $54 at The GAP
Curvy Flare Jeans, $58 at The GAP
Now if only we could get stores like Bebe and Zara to start making larger sizes....