I just checked out the
New Arrivals Section at Kiyonna
and I am TOTALLY loving them. Kiyonna is fairly consistent in styles/fabrics etc so even though I always like the clothes, I don't always find them exciting per se. But there are a few really HOT things there right now. Check out some of my new faves!:
Cynthia Twist Dress, $108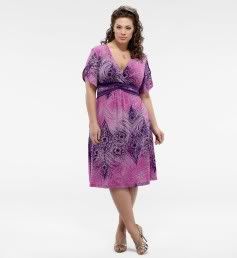 I love the pattern on this dress and you've got to know that pink and purple are my favorite colors!!! Plus I really like the two twisted ties at the waistline too, I think its very slimming.
Legacy Wrap Dress, $118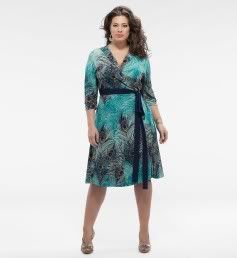 What plus size woman doesn't love a wrap dress? And this peacock print looks just as good in blues as it does in the pinks and purples.
Goddess Draped Pencil Skirt, $68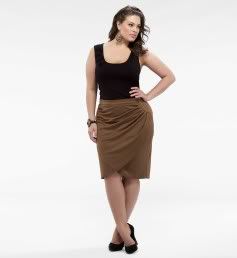 The color, draping, and hip detail all have a subtle nod to the 80s, plus the shape is very sexy! Love it!