In Monday's post I touched on how to rock H&M style in plus sizes. In responses to some emails and comments I got about the post, the answer is that no, they don't have H & M plus sizes in the US anymore, they discontinued them in 2005-2006. I think now would be a FANTASTIC time to bring them back, personally :) On to some more tips.
3) Sequins are still shining
There are still lots sequins, glitter & pailettes on the racks at H&M. If you're the more modest type, you could wear a sequin cami (pictured on the left) and pair it with a cardigan or a denim jacket. The halter on the right could also be worn with something over it, or could make a bold, sexy statement if paired with a body conscious pencil skirt.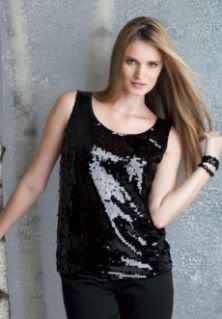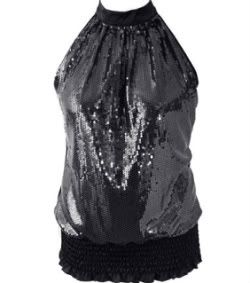 Left: Sequin Tank, $37 at Avenue.com
Right: Sequin Black Halter, $32 at PlusSizeFix.com
4) Pay attention to the waist
Tops are either short or super long and paired with belts. Dresses are nipped at the waist or have elastic bands sewn in to further enhance. Jackets are cropped or have peplums.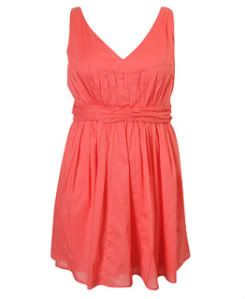 Left: Pleated Outdoor Dress, $21.80 at Forever21.com (Faith 21)
Right: Chocolate Ruffle Bolero, $32 at Alight.com
The moral of this story is that you can find affordable trends in plus sizes. While it would certainly be nice if H&M would provide cute plus sizes, in the meantime, with little effort, you can definitely get the look in plus on a budget.
Labels: affordable plus size, plus size clothes