UK is where its at for plus size clothing these days. They've got
Asos
,
Evans
,
Yours Clothing
and many more that make me want to hop the first plane to London.
One of the UK brands that is really shining to me right now is
New Look
. Although shipping to the US is pricy (about $12) the clothes themselves are very affordable, so that the total cost is still equal or less than shopping at a store like Lane Bryant - and chances are that no one will have what you've got! Here are some things I'd like to pick up:
This perfume bottle T-Shirt reminds me of a Marc by Marc Jacobs or and is only £12.00, which translates to about $19 US:
This top to me is like 80's style done right - not a rip off but an update. I think this top would look great with some skinny black pants and a great bow headband. Or maybe belt it and wear with a short black skirt and some fishnets. It's only £16.00, $25 US.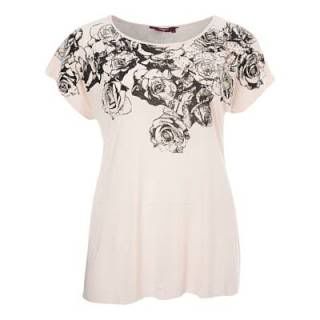 I really like this bow sweater - you can't really tell from the small picture but the bow detail is studded, which I think adds some fun edge to the look. It's £25.00, US $39. It also comes in Royal Blue, Grey, Red and Pink!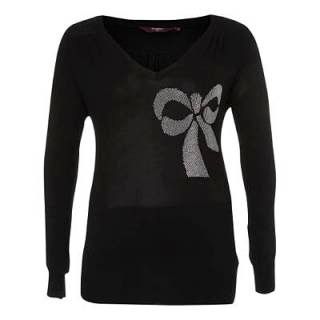 This jacket is called the "Foxy Parka" and I can see why. Even though it's a jacket, it has this really fun edge to it with the high neck, the tab sleeves and the military-ish color. I picture it with a bunch of bangle bracelets, a faded pair of skinny jeans, and some mod cowboy boots. The jacket is £35.00, or $55 US.