I am loving all the other plus size fashion bloggers out there, one of my favorites right now is
Young, Fat & Fabulous
, written by a 23 year old plus size fashionista. Thanks to her, I've just learned about a new plus size line from Spain called
Kanak
The clothes on their site are crazy 80s right now, I am not sure if that's their consistent style or just their current collection. At first I was confused because their sizes go S-XXL, but then I figured out that S is the equivilent of a size 12-14.
What do you think of the clothes?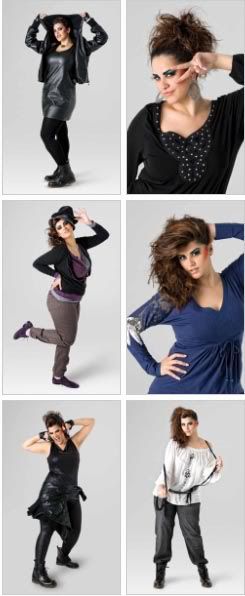 I am sort of torn so far but they are edgy, and that's something I like to see, so I'll be watching them!