Attention Plus Size Fashionistas in New York and Miami, I've Been Told about 2 Fabulous Plus Size Fashion Events you don't want to miss:
My fab friend Deb, owner of Re/Dress, a Brooklyn Plus Size Vintage Boutique, is having a Super Cool Event:
Saturday September 12th
Noon to 9pm
Indie Plus Size Designer Trunk Show
@ Re/Dress NYC
109 Boerum Place Brooklyn, NY 11201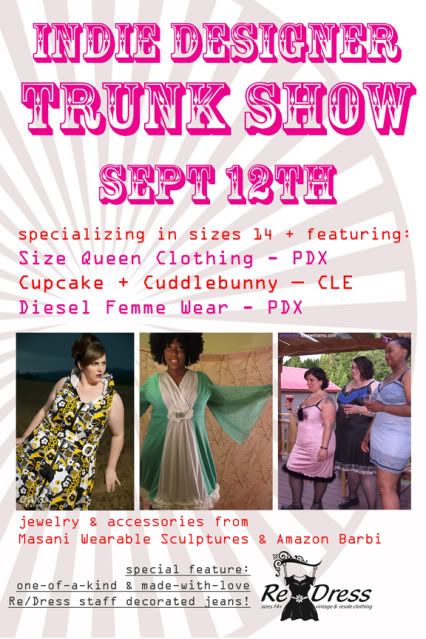 I also just heard from Emiene Wright of Fatty BumBum Designs (you've gotta love that name!!!) that Angel's Vintage Boutique in Miami Florida is hosting "Voluptuous Vintage" a Plus Size Vintage Showcase with fabulous fashions from the 1950s, 60s, 70s, 80s, and 90s in sizes up to 22.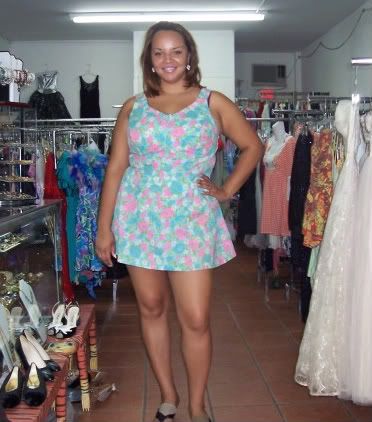 There will also be an auction at the show, and the proceeds will go to Green Bean Inc, a Miami-based nonprofit that supports urban gardens and environmental education for inner city children.
• WHAT: Voluptuous Vintage Fashion Showcase
• WHERE: Angel's Vintage Boutique, 4308 NE 2nd Ave., Miami 33137
• WHEN: Saturday, September 12, noon to 6 p.m.