Now that I've got my own Etsy shop (
Sparklewing
, where I featured my custom made cocktail rings) I spend a good deal of time on Etsy's site. I keep seeing things that I want!
Today's covet is this: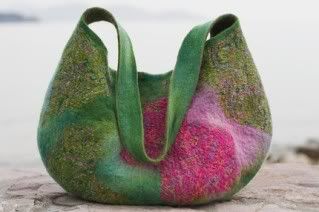 This bag is the
"Blossom of Seaside"
Bag from
JuliaFelt's
shop on Etsy. It sells for $79, and I think that's a good price for a really gorgeous one of a kind bag!